On a recent trip to New York, I was asked by an ad provider executive, "Which side are you on?"
At first I didn't know what he meant, but he clarified it for me by saying that in the world of advertisers, ad networks, publishers, and ad providers, it's important to know whose side you're on.
When I told him that we are on the side of the advertiser he paused, thought about it and then the light bulb went off. What's good for the advertiser is good for our entire industry. 100% of the over $24B spent on search advertising comes from advertisers. They pay the bills for search engines, ad providers, parked domain companies publishers as well as those of us that are working to provide tools to improve traffic quality.
Despite our diverse client base, the lens Click Forensics looks through for every decision we make is that of the advertiser.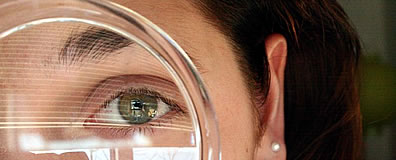 While Click Forensics works with a number of advertisers and agencies, we also have many clients that are ad providers.
This list includes search engines, ad networks, publishers and even parked domain companies.
The reason these companies choose to work with us is that we provide insight into the traffic quality they are selling to advertisers.
They are able to use this information to route, block, price and value the traffic to help advertisers get a better return on their ad spend.
Smart sellers look through this lens too. Companies like Yahoo that asked advertisers how they could improve communication. The result was the cooperative development of the FACTr system enabling advertisers to communicate concerns to Yahoo. Companies like Lycos, who realized early on that "quality matters" and began working to enhance their quality using traffic insight tools. And industry organizations including the Click Quality Council, while made of all parts of the ecosystem, is always advertiser focused.
Advertisers drive our industry and that reality will become even clearer in the future as mobile grows more important and display begins to look like search. We are proud of our involvement and the work of the Click Quality Council.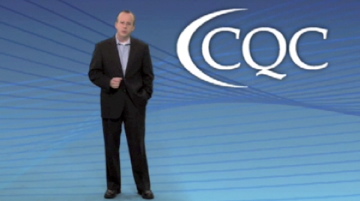 The CQC is an example of an industry organization that is not dominated by one constituency.
The over 100 members include companies from every corner and every perspective of the eco-system.
They sit around the virtual table as equals, all understanding it is the lens of the advertiser that matters.
So as the IAB releases the Click Measurement Working Group Guidelines, it is important that they are reviewed through the lens that matters, that of the advertiser. We should be asking, are these guidelines fair? Do they have enough substance to improve traffic quality and help ensure advertisers get what they pay for? Do the guidelines improve transparency and enhance trust between buyers and sellers?
I attended the IAB's annual conference in Orlando last week and have a clear picture of their lens . We applaud the IAB's leadership and the work of the Media Rating Council and task force members who produced a foundational document. Our hope now is that we can work together to build on this foundation to build trust, enhance transparency and accelerate the growth of online advertising.
Tom Cuthbert