By Tom Cuthbert, Jr. (my Dad)
This is a story about a recent incident in the life of an aviator now 83 year old whose picture was in Life magazine in August 1945. The article was "Aviation in Chattanooga Schools." I was shown as a young pilot in Tennessee and here I am, then and now.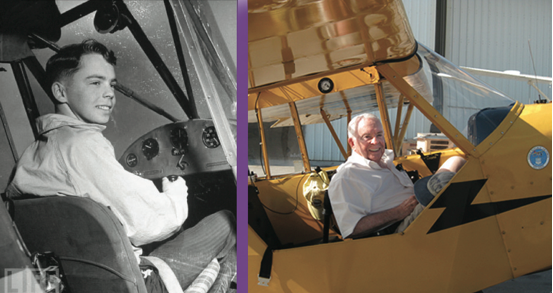 The Life reporter was a good looking early-thirties blonde with her photographer out of NY City. I was only slightly impressed, having just turned 17 after soloing in March 1945. Girls were no competition for my passion for radio and aviation. I left High School every day at noon to work the control board at Chattanooga radio stations until midnight signoff. Then every weekend I would spend most of the proceeds at Lovell field to fly - first eight hours required to solo in the yellow Piper Cub J-3 airplanes, and soon after in the more expensive aerobatic planes like the Fairchild PT-19.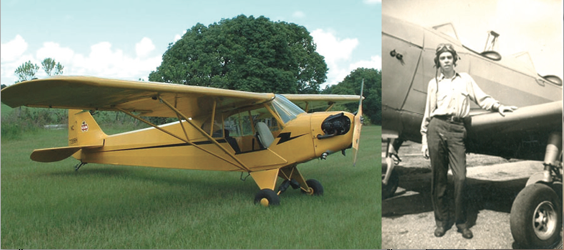 After graduating from High School in 1946 I was President of the M.I.T. Flying Club in 1948, flying our Cessna 120 and 140 airplanes. I avoided being drafted into the Army in 1949 by going through Navy pilot training, getting my wings and Ensign commission in August 1950. That involved landing single-engine SNJ airplanes on a small aircraft carrier, and flying large four-engine bombers very similar to the WWII Liberator. I then volunteered to be further trained as pilot of huge Navy airships (166-foot blimps with 12-ton cars) to be around the extensive electronic equipment they carried.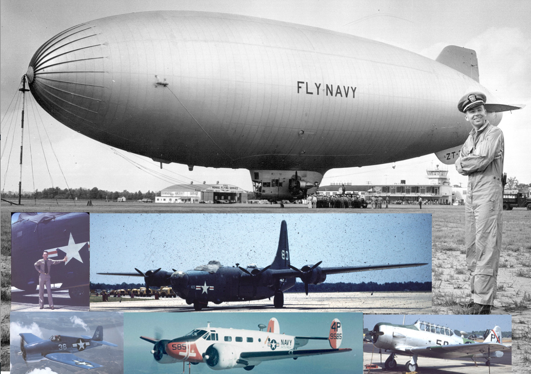 Long story short, I flew airships, fighters, bombers, and free balloons for 10 years in the Navy and 39 more years in civilian planes I either leased or owned.
Sixteen years ago at age 67 my wife and I decided that enough was enough and sold our beautiful 6-passenger twin-engine Cessna airplane.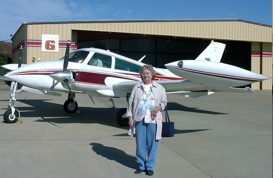 So, in October 2011 my son Tom III and his friend Jill, who had joined us at our Key West time share apartment, considerately saw the chance to buy a ride for me in a 1941 Piper Cub operated by stunt pilot and air-show ace Fred Cabanas. Fred gave me the controls after starting the engine, and we flew 10 miles out among islands west of Key West until returning for my landing.
Thank goodness it was a good landing, so I didn't embarrass myself and Fred was suitably impressed as noted on his web site – http://www.keywestbiplanes.com/
As mentioned on Fred's website, I plan to return to our scheduled Key West timeshare in May 2012 and fly Fred's SNJ, like the Navy plane I last landed six times on a jeep aircraft carrier to graduate from Navy primary pilot training. The saying "There are old pilots and bold pilots, but there are no old bold pilots" - must be right - I am really old and I have tried not to be bold. I told stunt pilot Fred Cabanas, who is in his fifties, to please be careful. He plans to be around next May, and I plan to be around even longer.